Some of you might have already tried this. Get the funky buckle on to your 2" wide police tactical belt.
I started with the belt I got from MD Carlton in Canada... After about an hour of trying to get the buckle on, I gave up. I figured I would have to remove the edging tape and then cut down the belt to about 1.75" wide and then sew the edging tape back into place.
Well today, I went to Cheaper Than Dirt in Fort Worth and got one of their $9.95 police tactical 2" belts that came with two sideways pistol mag pouches.
Step one: I removed the pouches from the belt.
Step two: I unfolded the end of the belt and removed the Side release buckle.
Step three: I placed the end of one of the sides of the belt into the buckle, making sure the correct side (the side without the writing) was face up.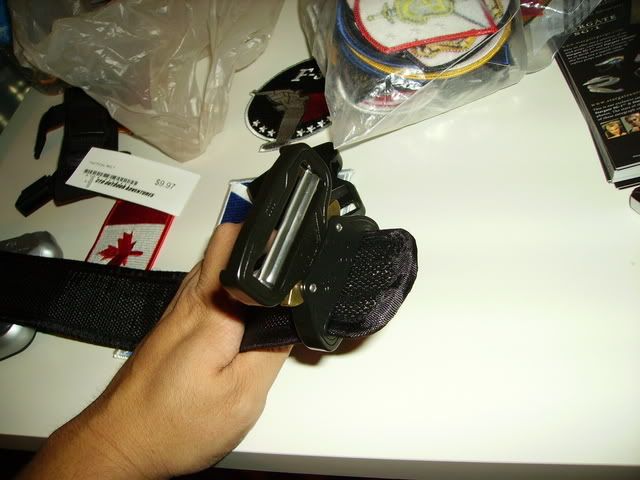 Step four: I used pliers to pull the end though the tight opening of the buckle.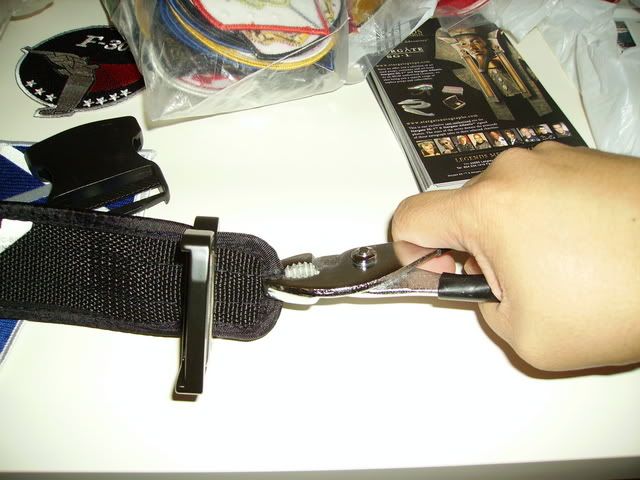 Step five: I got the buckle where I wanted and then folded in closed.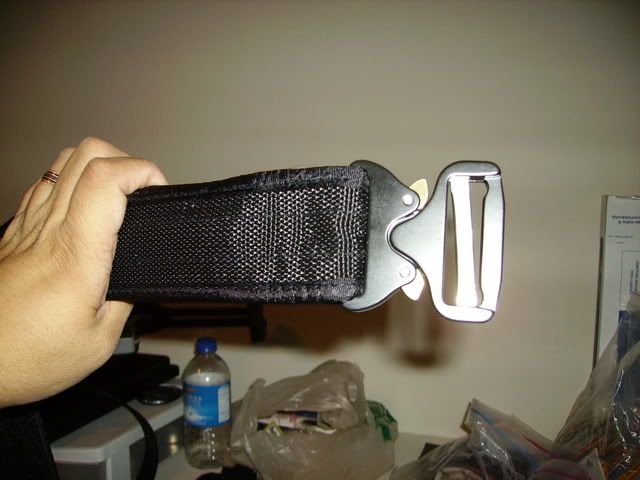 Step six: Repeat other side.
Step seven: Position buckle so it fits properly when you close the belt.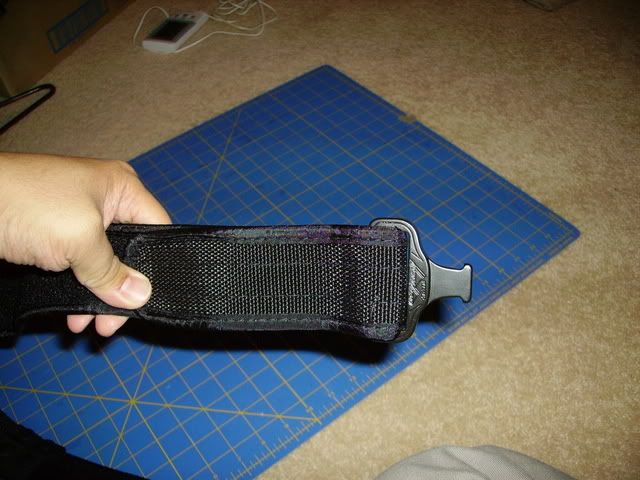 That's it!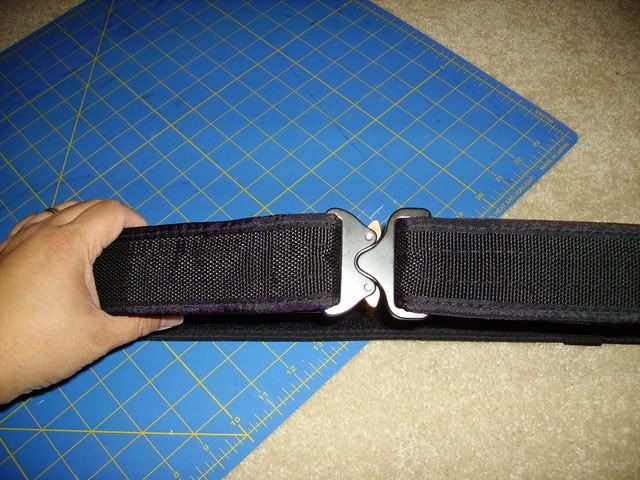 Now if only my pouches would show up!