I thought I would share some information on a little costume project I was commissioned to do for TCF's very on Athena. She wanted a Athena/Boomer Prisoner's costume but didn't have time to do it herself in time for D*Con. She supplied the overalls.
Here are some pictures of the prisoner costume: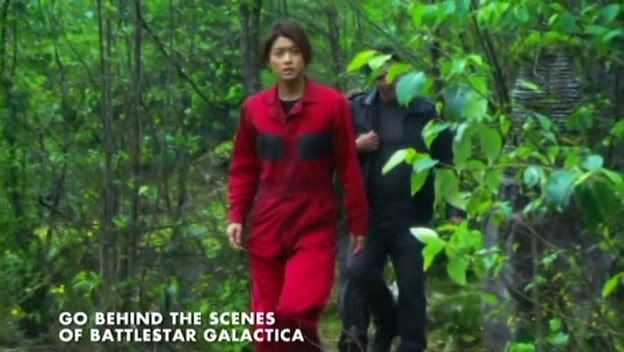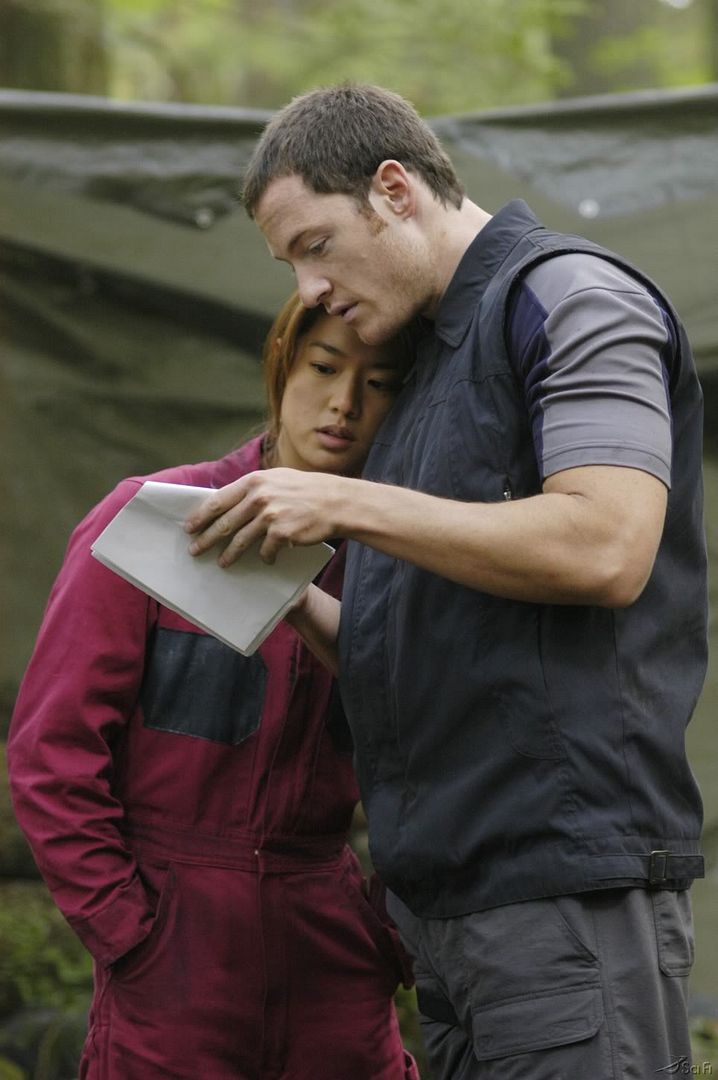 First you start with a Red pair of overalls with open top pockets, an elastic or banded waist. Or get a pair in white COTTON! (The pair we got was white and made 60% polyester 40% cotton).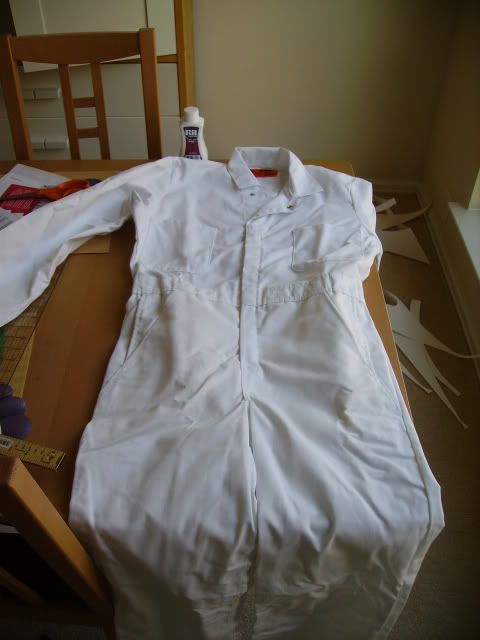 If its not 100% Cotton, you end up using a lot of Dye.
And you get this:
So I had to run out and get two spray cans of fabric paint: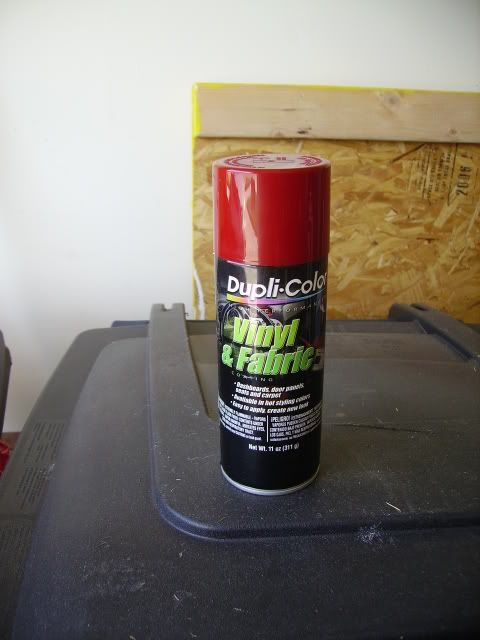 A side by side. On the left, after painted, on the right just the dye job.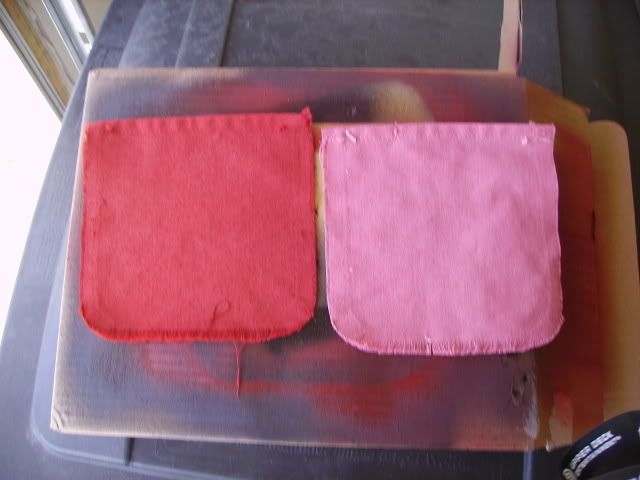 After the paint job. I put an unpainted but dyed panel on it for comparison.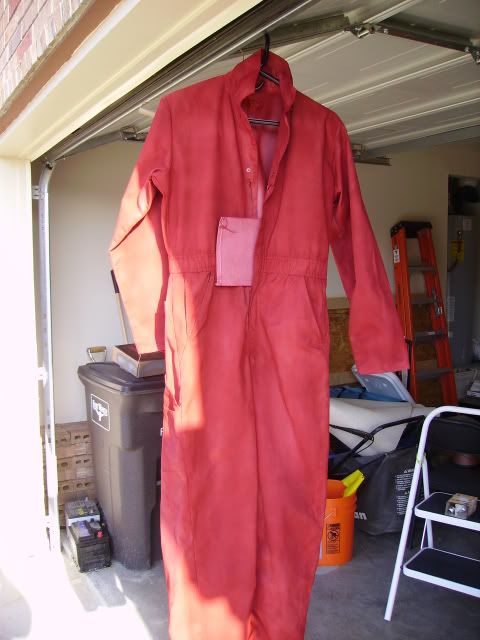 OK before you dye (or paint) the coveralls, remove the two chest pockets carefully: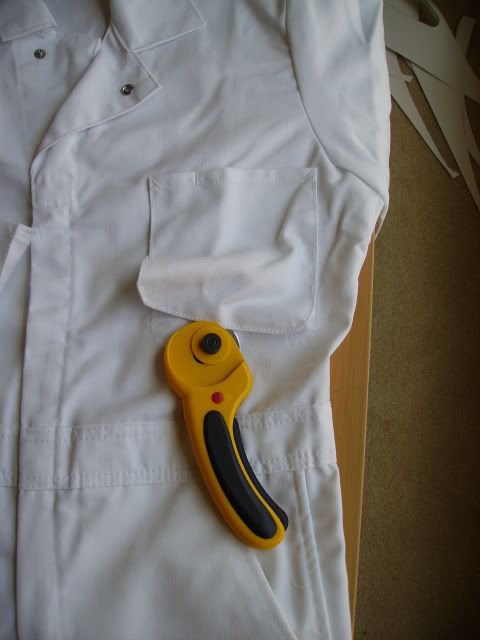 The shoulder pen pocket:
I took one of the chest pockets that I dyed and painted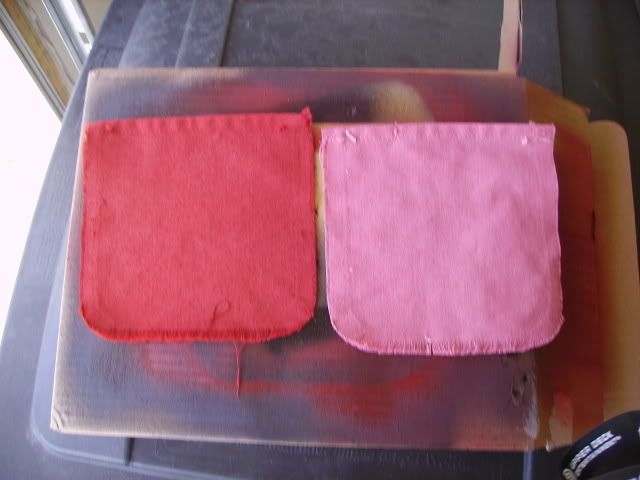 and cut into a rectangle 6" x 3.5" with the already finished pocket top as the top of the pen pocket I building. Fold over three sides (not the finished top edge) into a finished pocket that is 5" tall by 3" wide.
and is place 5" down from the shoulder seam, then pin down and sew.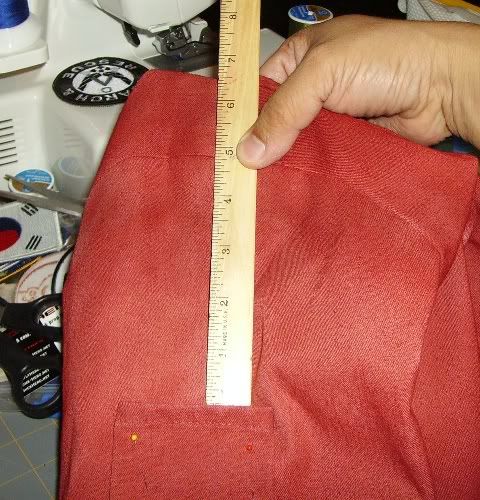 The chest panels:
I used a textured but still smooth pleather black fabric material.
I drew out 2 octagons on to the back of the black fabric that measured 6" tall by 8" wide, and have 1" diagnals on each corner then added 1/2" around the sides. When I cut out the fabric, I cut out the edges near the diagnals so I could fold them over and not cause any binding or overlap.
Then I pinned the two panels down about centered between the top should seam and the "belt" reinforcement.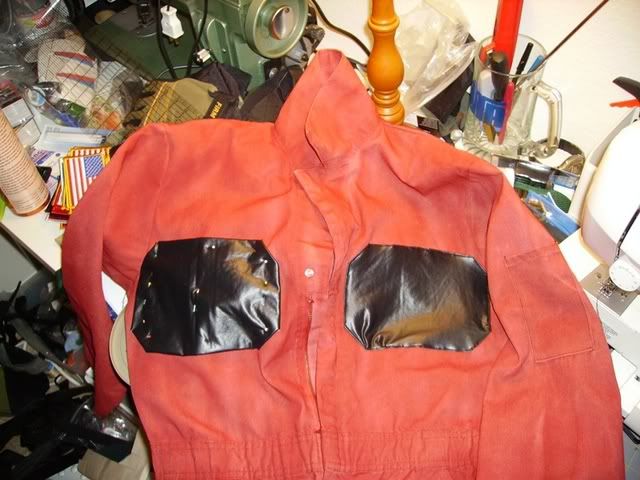 I sewed really close to the edge of the panels, and found that the panel materials we sticking to the foot of the sewning machine, so I used a business card between the panels and the foot of the sewning machine so it would slide nicely.
And this is what I got (after I dirtied it up with some black paint.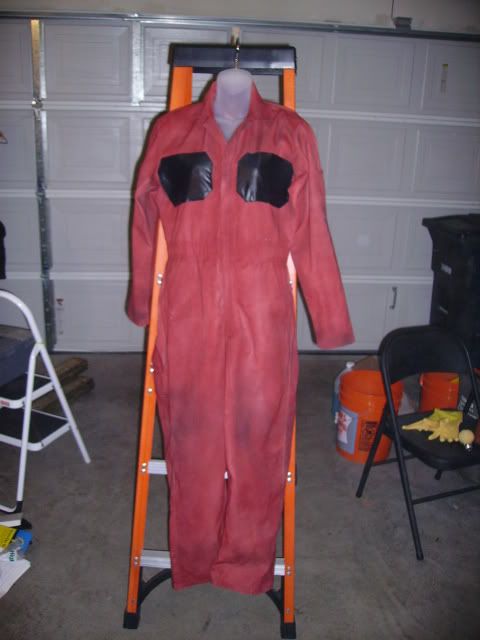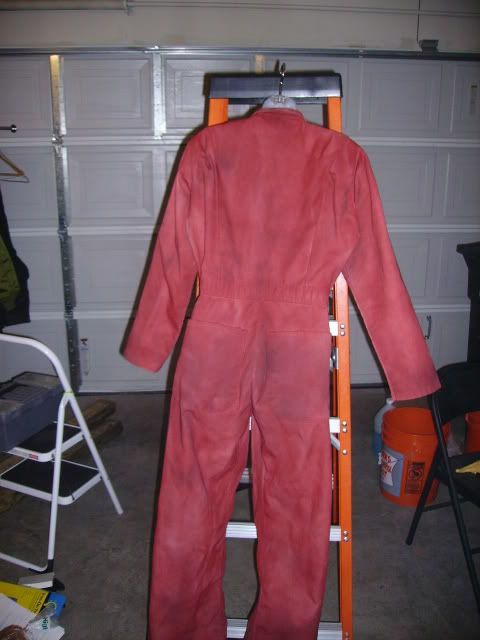 As a bonus, I made these too: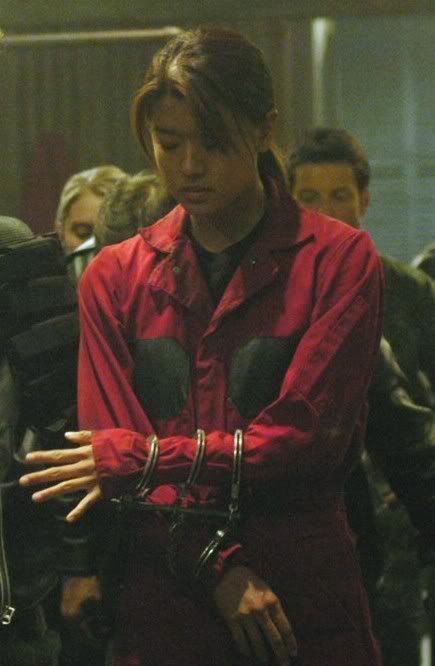 I went to Wal-Mat and bought these for about $4.00 each, toy metal handcuffs, then Home Depot to get a 1/5"dia metal pipe, a 1/4" dia x 12" long threaded rod, 6 locking 1/4" dia washers, two 1/4" dia locking bolts, and two capped bolts:
I cut two off two smaller pipes that were 2" long from the metal pipe. Then Assembled in this order. Left to Right: Cap bolt - Locking bolt, washer, center link on handcuff#1 chain - washer - 2" pipe - washer - center link on handcuff#2 chain - washer - 2" pipe - washer - center link on handcuff#3 chain - washer - locking bolt - Cap bolt.
Before closing off the last cap bolt, I bolted it all together and cut the end of the threaded rod about 1/4" past the end of the locking bolt, then I tightened down the cap bolt.
The final product: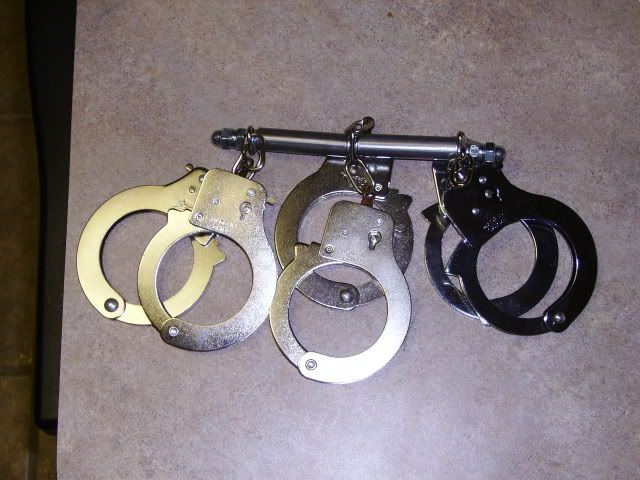 The final item was one of these: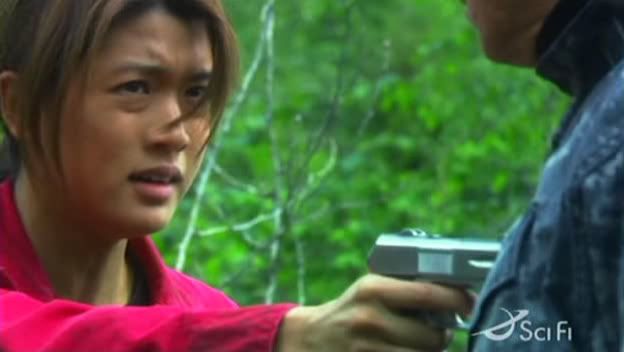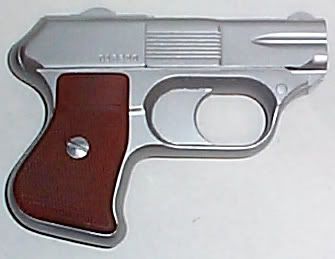 It was a learning experience. I might make some more Tri-cuffs for my BSG Marine Costume.