Here is the new and improved BSG BDU Costume Conversion Tutorial. The previous one I created back in 2008 was using pictures of Starbuck's costume from the first season and since then I got better pictures of many different characters and I also got to inspect and compare several screen used costumes as well. So this revised tutorial is based on the most accurate information I have.
Here is a costume that I completed recently (at the time of this writing)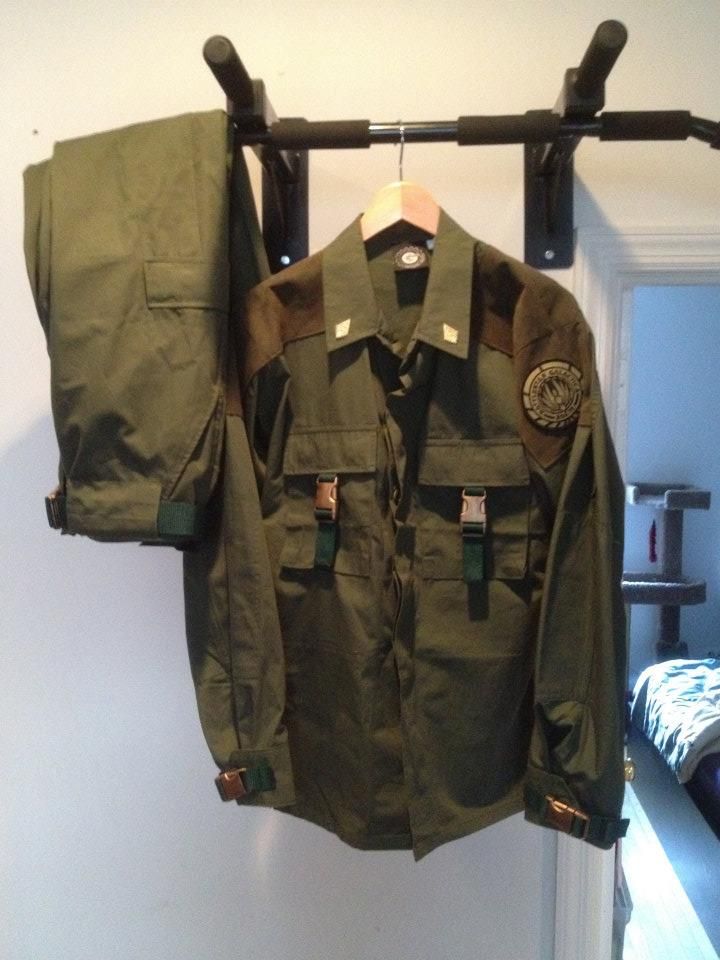 Here are two SciFiHero.net members who bought some of my BSG BDUs seperately and they met at a convention because they recognized the workmanship as one of mine. The BSG BDUs in the above picture is actually being worn by the guy in the picture.
GETTING STARTED ON THE BSG BDU SHIRT:
I use a standard 4 pocket BDU shirt by Genuine Gear (by Propper) in Olive.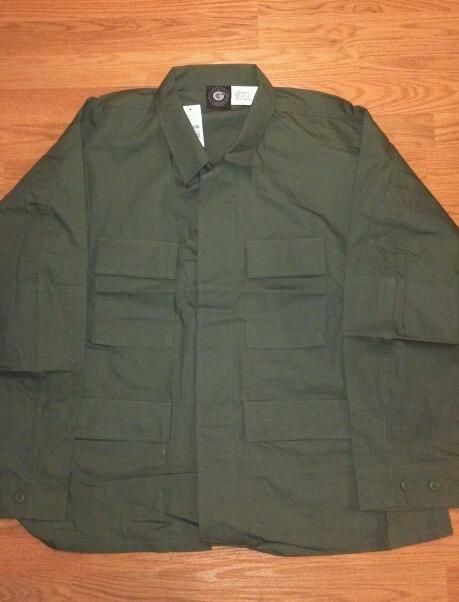 You can either purchase the componets you will need to finish the BSG BDU shirt convertion on your own or you can get one from AlchemyArms.com for about $60.00 USD + shipping.
You will enough microsuede (in Dark Olive or Dark Olive Green) to make the two shoulder panels (remember to include enough extra fabric to fold under (aka seam allowance of about 1/4" to 1/2"). Alchemy Arms' BDU kit uses Ivy colored Untrasuede which is about $50.00 - $60.00 a yard.
You will need 1" wide by 48" long nylon straps in Forest Green. These will be cut into four 8" long straps and four 4" long straps.
You will need four 1" wide "Stealth" side-release buckles and some Antique gold "Rub and Buff" wax metalic paint to paint the buckles.
You will need a 3.5" Ship patch (Galactica, Triton, Pegasus, Columbia, Athena, Acropolis, Ajax, Minstry of Defense also available at AlchemyArms.com)
You should also get two 1" wide Tri-glide buckles, this will help to secure the straps on the cuffs.
You should also get a set of 3.5" to 4" square pieces of velcro (both fuzzy and hook sides) in OD Green. These will allow for your patch to be interchangable or removable when washing your costume.
Template for the shoulder panels: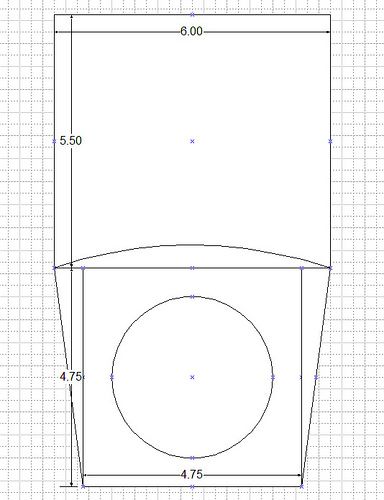 The template measurements are for the finished panels, so don't forget to add about 1/2" seam allowance around it so you can fold the edges over to get a nice finished edge on the panels.